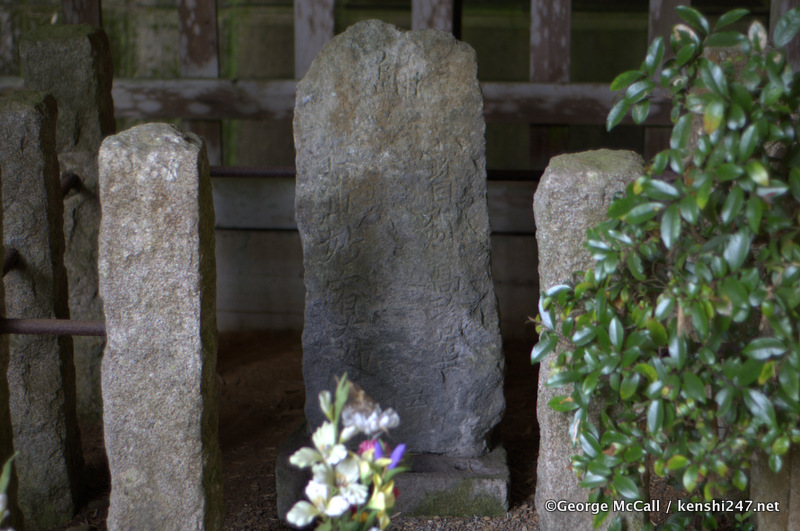 Tsukahara Bokuden (1489/90-1571) is a renowned and well-known kenshi inside and outside of Japan, and is up there with the likes of Matsumoto bizen-no-kami, Kamiizumi Ise-no-kami, and Iisaza Chiosai in relation to his impact on systemising Japanese swordsmanship into the ryu-ha format.
He was born around 1489-1490 as the 2nd son of Urabe Akikata, one of the four retainers of Kashima shrine. As a young boy and teenager, Bokuden was taught the swordsmanship arts passed down within the shrine itself (Kashima Chuko-ryu) by his father, and later learned Tenshin Katori Shinto-ryu from his foster father (who was said to have studied under Iizasa Chiosai himself). It is also said that he learned Matsumoto Bizen-no-kami's Shinkage-ryu as well, but whether that was from his foster father, or directly by himself is unknown. What is known, however, is that he fought his first duel with a live blade, and went on to fight many more during the duration of his three musha shugyo's (around the ages of 20, 40, and 60). In total it was said that Bokuden took part in 39 battles and 19 duels with a live blade, never once being injured.
Bokuden lived a long life, and was a successful career swordsman, becoming a retainer of the then Ashikaga Shogunate. Although it is said he never gave a name to his own style (his students would go on to name it Kashima Shinto-ryu) he did pass on his full teachings to three students.
---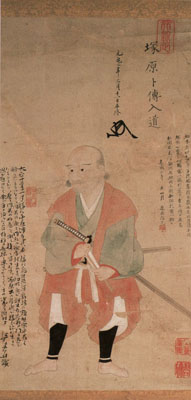 As part of my musha-shugyo this summer I made the trip to visit Bokudens grave. Based on the information I found on the internet, it was in Kashima city. After visiting Kashima shrine I looked at my map and decided – because it looked straight forward – decided to walk there.
Mistake.
It IS in the Kashima "city" precinct, but definitely not within the town itself. Its in a small village about 45mins-1 hours walk from the train station. After plodding through the Japanese summer heat, and without the aid of a single sign until you get within 5 mins of the area, I made it (I was determined not to give up!).
I am glad I battled my way to the site as there was not a single person to be seen and I could sit down and contemplate the mans life and journey (and my own) for a short while in silence.
Its a very inconvenient place to get to, but I do recommend that you give it ago, especially if you are in town to see Kashima shrine.
Getting there
Access: walk if you are stupid, get a taxi if you can afford it, or plan your trip in advance around the 3 or so buses a day that go to the area.
Open: All the time?
Cost: free.
English leaflet: no.
---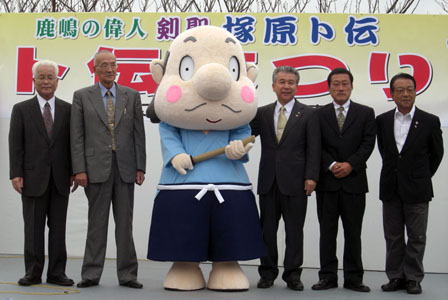 Its interesting to note that Kashima city is doing its best to promote Bokuden as a subject for NHK's year long Taiga-drama series (when Musashi was the theme it had an impact on Musashi-related areas all over the country). If this happens, I assume the travelling situation to-and-from his grave will change!!
(p.s. I signed the petition to be sent to NHK!)