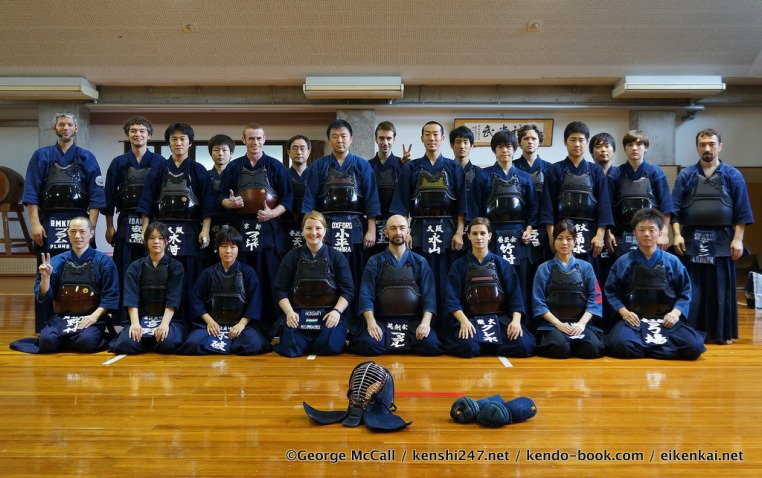 25 people turned up on a humid Sunday morning at Sumiyoshi Budokan, next door to Sumiyoshi Taisha in central Osaka. Multiple nationalities were in attendance as usual plus 3 visitors from America. We were also visited by the Financial Times who were after some footage for their website!!
After keiko we went to the local okonomiyaki shop and ate, drank, and chatted for a few hours.
The next keikokai is 29th July at the same time and place. If you are in Osaka, feel free to come along!
To see more pictures, please click the image below: